If you are passionate about helping your clients achieve higher levels of employee engagement, productivity, and retention then you've come to the right place. Elevate your conversations and expand your toolkit to equip your clients with the resources they need to achieve their business goals.

We value our partnerships and are committed to helping you succeed as we navigate the diverse dynamics of today's workplace. Employers need our support; let's work together to make them successful!
Find the Perfect Partnership for You!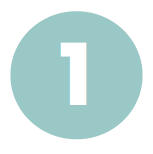 Strengthen Your Client Relationships
Become a Sparck Referral Partner
Complement your existing solutions to expand the conversation and provide a comprehensive approach to help your clients achieve their employee engagement goals. It's an easy way to add immediate value.
Join the Sparck family and be rewarded when the clients you refer invest in our Premium #BeHeard Report or the #BeSeen Personalized Recognition Platform.

Partnership Includes:
Complimentary resources to help companies increase employee engagement and retention.

Free #BeHeard Report

- Uncover how committed their employees are and potential turnover with our statistically valid engagement survey.

ROI Analysis

- A quick and easy way to calculate how much disengagement is impacting their bottom line.

Toolkits to easily access Sparck solutions and resources in one place.

Designated Sparck contact to ensure a long and successful partnership.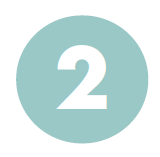 Expand Your Client Solutions
Become a Certified Sparck Partner

Go beyond a referral partnership and move your business forward with Sparck Certifications. Sparck is recognized by SHRM to offer Professional Development Credits (PDCs) for SHRM-CP® or SHRM-SCP® recertification activities.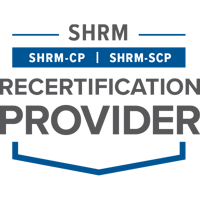 "We are very proud and excited to have been chosen to partner with Sparck and to represent their brand with our clients as Certified Partners. The Sparck UI is modern and easy to implement. Giving organizations important feedback through the #BeHeard Survey is an invaluable tool in maintaining employee engagement, necessary for the retention of their talent." Michele Haugh and Janel Yessian, Owners of EarlyHR & EarlyEngage
"Becoming a Certified Sparck Partner positioned me to maximize the impact I can make in my HR and people ops consulting business. The Sparck team equipped me with tools and strategies that set me up to better serve my clients who want to facilitate employee engagement surveys but aren't sure how to best promote them, interpret them, or make meaningful changes in light of the feedback they receive from their employees. The #BeHeard Success Series Certification process was thorough, so much fun, and I walked away having made great relationships with other People + Culture professionals who share my passion for all things employee experience and engagement. I am absolutely thrilled to have the #BeHeard Survey and Success Series in my client offerings tool box moving forward." LeAnne Legasse, Owner of LeAnne LaGasse Coaching and Consulting
"I am deeply passionate and committed to developing more conscious organizations that are led with greater presence and intention. Having the right partners and resources is essential when I work with leaders and organizations who value reflection, improvement, connection, and community. The #BeHeard Survey is a great addition to my tool kit. It provides a strategic look at the organization through the eyes of the employees. It allows for their voices to not only be heard, but packaged in a way that makes taking action easy, focused, and impactful. No more sorting through hundreds of pages to find one nugget. The nuggets shine brightly! I will continue to work with Sparck and can't recommend them enough as a strategic partner!" Renee Dineen, President / TEDx Speaker at RMD Coaching & Consulting
"Working with the Sparck team was a great experience for me and my client. They are top-notch professionals and made it super easy to launch their survey tool. My client was looking to improve their company culture and grow their business through their employees. I told them the best way to gain insight into how employees feel about their company is to conduct an employee survey. Sparck's employee engagement survey was spot on! It gave my client the insights they needed about what was important to their employees and about the areas they needed to improve. As a business owner, you have to be comfortable looking in the mirror to see where you can get better. Sparck's engagement survey gives you the clarity you need to reach your long-term business goals." Glen Drouin, President of Harbor HR
The #BeHeard Success Series Certification exponentially elevated my consulting practice! I have all the tools at my fingertips to support organizations that are ready to gain employee perspective and voice. The training sessions equipped me with the skills and knowledge to deliver an exceptional engagement survey experience! Stacy Rutten