#BeHeard Success Series
Let us Help You increase Engagement in your workplace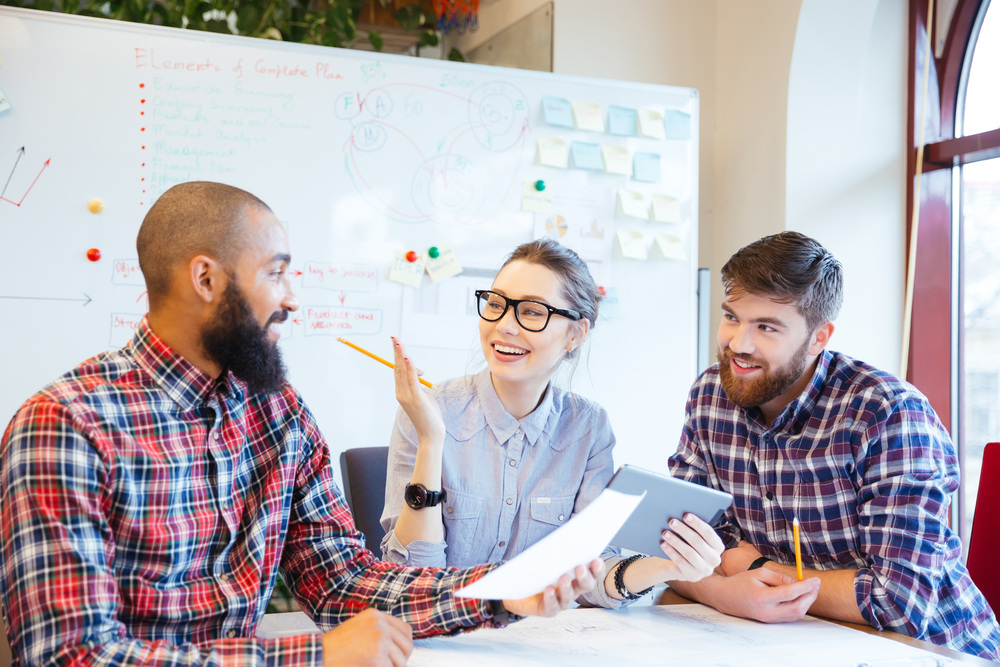 What's Included?
We know you're busy! To optimize employee participation and gain actionable results with the #BeHeard Engagement Survey, we developed our Success Series to provide the tools and resources you need to excel based on your time and budget.
With the #BeHeard Success Series, you'll receive:
Two different packages based on the support you need.

Complimentary templates and coaching tips.

Strategy sessions to effectively execute with a dedicated Sparck Partner.

Optional employee focus groups to uncover more insights.

An Engagement Plan to put your results into action.
We are proud to partner with very talented employee engagement and organizational culture leaders across the US.
These individuals are all Certified Sparck Partners who can help you achieve your goals and maximize the experience through the #BeHeard Success Series.
Please complete this form to chat with a dedicated Sparck Partner and see if the #BeHeard Success Series is right for you.
We're looking forward to working with you!
Get Connected with a Dedicated Sparck Partner
Success Series Options
Part I of the #BeHeard Success Series is all about survey execution. We'll help you get actionable results and increase employee participation. Get equipped to gain executive buy-in, implement, effectively launch your survey, and gather effective insights. This package includes:
Customized Action Plan

Survey Checklist Road Map

3 Strategic Planning Calls

Implementation and Launch Plan

#BeHeard Q&A

Review #BeHeard Survey Results
Part 2 of the #BeHeard Success Series is all about taking action with your results. We'll help you share and interpret your results to align and execute actionable engagement initiatives and get the largest ROI. This package includes:
Customized Engagement Plan

3 Engagement Strategy Calls

Develop Organizational Game Plan

Workplace Demographic Analysis

#BeHeard Results + Q&A Sssion

Employee Focus Group

Personalized Engagement Recommendations
Many of our clients do choose both Success Series packages for the best #BeHeard Survey Experience. However, you can absolutely choose one or the other if that fits your needs better. Please feel free to chat with us if you'd like to discuss the best packages for your goals.
It really depends on the #BeHeard Success Series you've chosen.
For the Part I, we recommend signing up and scheduling your first call at least 3 weeks prior to the survey launch date.
For the Part II, we recommend signing up and scheduling your first call either before your survey closes (or as soon as possible after).
Yes! We have a few packages to help you with your unique Recognition Program. Information coming soon...
In Part II of the Success Series, a Sparck Partner will facilitate a focus group discussion for your employees following the #BeHeard Survey. You also have the option to add additional focus groups (for $750 each) if you'd like to facilitate multiple feedback discussions.
These focus group discussions are valuable for your employees to have the opportunity to brainstorm ideas and provide recommendations based on the #BeHeard results. Focus groups allow the feedback to remain confidential and only an executive summary is shared with the leadership team.
Aside from the focus group included with the Part II coaching package, each additional employee focus group is $750 and you can select how many different groups would be best for your organization. This includes:
Confidential Focus Groups: These groups will meet (via Zoom) with a designated Sparck Partner to anonymously and confidentially share their feedback and recommendations. We will summarize the feedback and appoint a team leader to review and approve the final recommendations before they are shared with the leadership team.
Management Review (Organizational and Business Unit Results): We will review the focus group feedback and provide recommendations (organizational and departmental).