Recognize. Reward. Retain.
Did you know that 79% of employees don't feel appreciated?
If you have made large investments in employee rewards and aren't getting the results you want, you aren't alone. Over $46 Billion is spent on employee gifts and perks. While generous, these rewards clearly aren't making people feel appreciated.
We have unlocked the secret to effective recognition, it goes beyond the perks. Research proves that there is an art to appreciation. It needs to happen at The Right Time, in The Right Way, and with The Right Reward.
Hear from Robert Richman, former Culture Strategist at Zappos, who was Sparcked and became a believer.
Sparck Employee Motivation
Our research-proven solution creates personalized appreciation experiences that will increase retention and productivity.
Jennifer Hureaux, HR Manager at Teledyne Technologies
Sparck's personalized approach to recognition is what drew us to their solution. Each of our employees is unique and a one-size-fits-all approach was not conducive to retaining the diverse workplace we are leading today. The power of Sparck is that it allows you to engage on an individual basis while achieving your larger purpose.
ALL-IN-ONE PLATFORM
Our personalized approach weaves into every area of our AI-driven solution. Access the right tools and insights to elevate company culture and increase business results.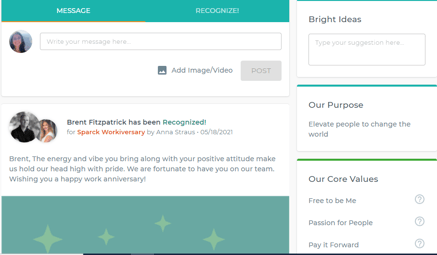 Connect Your Workplace
Streamline communication and inspire organizational performance with social recognition that reinforces your mission, goals, and values. Build a culture of appreciation where everyone can participate and understand what actions and behaviors define success.
Increase Your Results
Boost retention and performance by uncovering internal motivators and how each employee feels appreciated. Never miss those milestone moments with real-time alerts and coaching tips to personalize each and every recognition and reward experience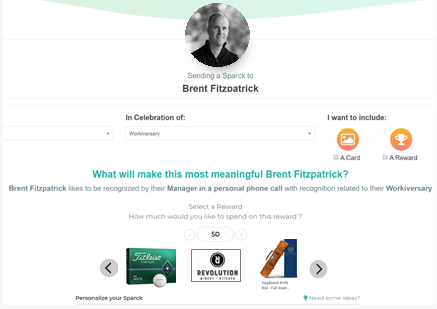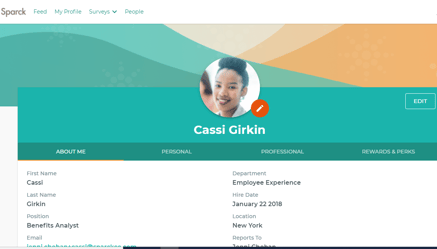 Equip Your Managers
Save your managers valuable time by easily managing and analyzing engagement and recognition activity. Sparck notifications will help them identify at-risk employees and never overlook the rock stars to keep their team connected and thriving.
Get Actionable Insights
Give your employees a confidential voice to get the answers you need to increase engagement, retention, and measure progress along the way. We help you collect feedback in a variety of ways with our pulse surveys, suggestion box, and #BeHeard Survey.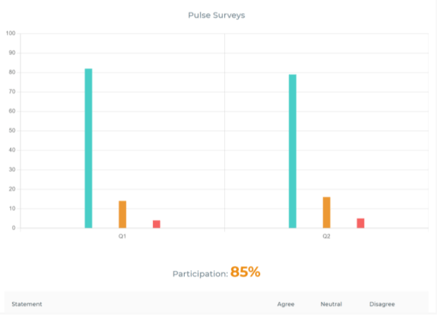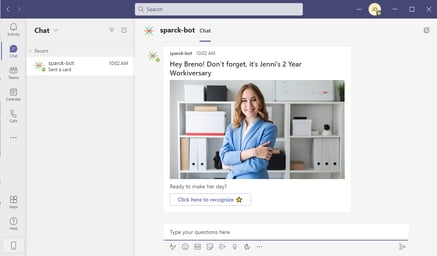 Increase User Adoption
Easily introduce Sparck into your workplace with our HRIS and communication tool integrations. We make it quick to implement and simple for your employees to engage through the channels they know and love like Slack, MS Teams, and text messaging.