A Modern Approach for People First Cultures
In partnership with Integral Talent Systems Inc., Sparck is able to measure how passionate your employees feel about their jobs and the organization.
We will unlock the answers to the other key engagement drivers that drive bottom line results. Your personalized report will reveal your strengths and identify the action areas that will get the greatest return on your investment.


Alignment
Do your employees believe in the mission, values, and goals of the organization?
Growth
Do your employees have the tools to personally and professionally grow?


Turnover
What's the likelihood your employees will leave within the next 12+ months?
Valuing
How appreciated do your employees feel?
Fit
Are the right people in the right roles?
Collaboration
Are employees effectively collaborating?
Easy to Understand Dashboard
Take the guesswork out of your survey data with immediate results in our intuitive dashboard to quickly identify your engagement strengths and opportunities.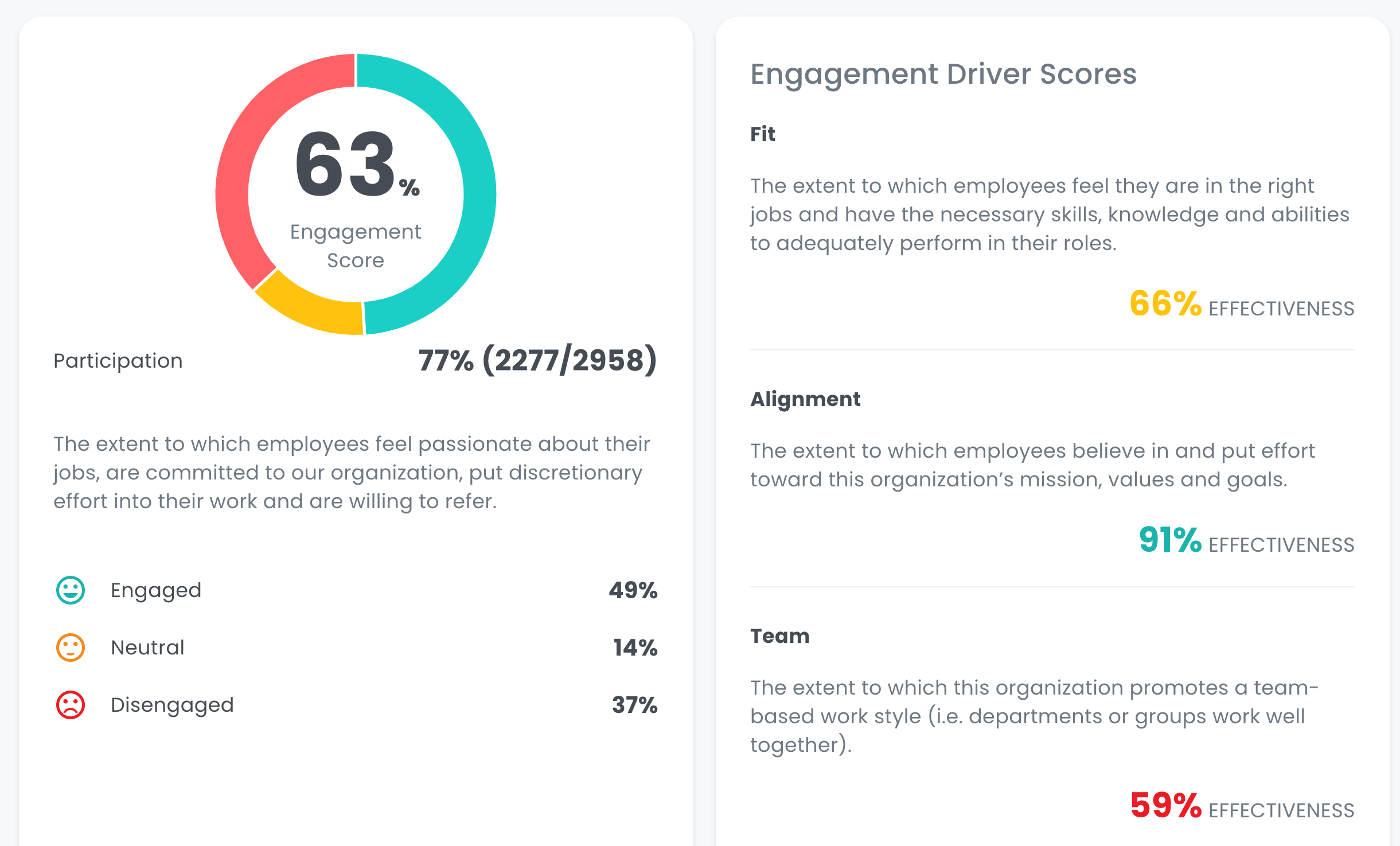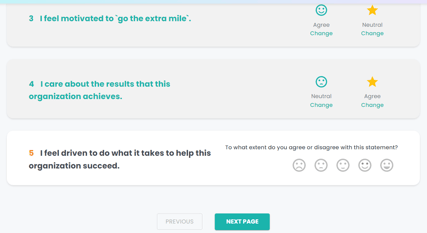 An Effective and Engaging Survey



A fun and easy survey experience with regular reminders will optimize employee participation to get the actionable insights you need with our research-proven questions. Add customized questions to gather confidential feedback about your unique workplace.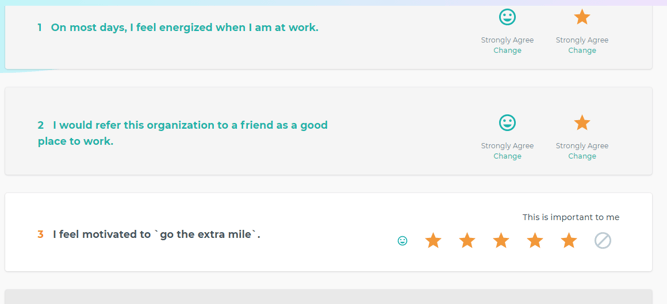 Interactive and Fast Reporting
Access real-time results in our user-friendly report to quickly identify your action plan. Pinpoint high levels of disengagement with our workplace filters. Uncover how to increase retention and productivity with unlimited personalized action plans.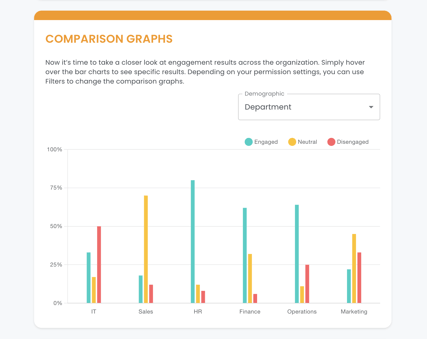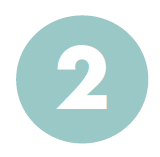 Premium Report
Upgrade to the Premium Report
Our Premium Report will give you a more strategic look at your #BeHeard Engagement Results by providing personalized recommendations and workplace demographic insights. With our dual scale rating system, we can pinpoint where you should spend your time to increase engagement within every area of your organization.

Designed for the Modern Workplace

Employee Confidentiality
Automated Reminders
Available in 15 Languages
Add Custom Questions

Mobile Friendly
10-Minute Survey
Five Star Rating Scale
Benchmark Data

Helping Employers Since 1997
Based on 10+ Years of Research
93% Statistical Reliability Score

Created by I/O Psychologist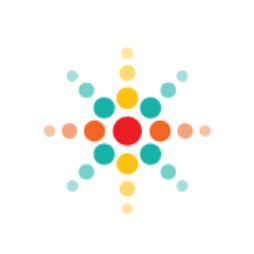 Maximize Your #BeHeard Investment
Work with a dedicated Sparck partner to optimize employee participation and boost employee engagement in your workplace.