Learn How To Get The Best Results
This toolkit was designed to equip you to optimize your employee survey experience to increase participation and gain actionable results that will ensure a return on your investment.
The table of contents on the right will help you overcome the four most common survey roadblocks so you can increase engagement in your workplace.
Let's get started!
Free Employee Survey Checklist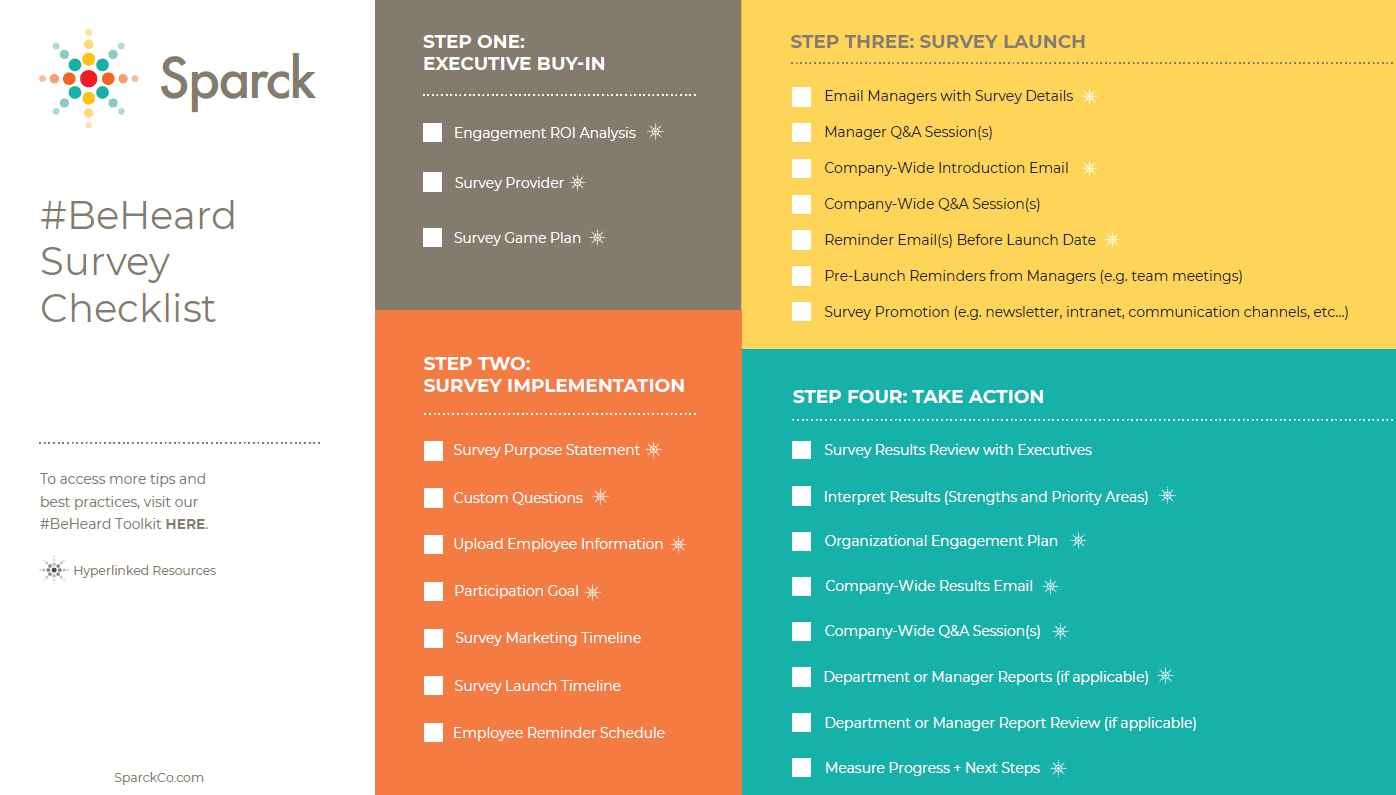 Easily overcome the four most common survey roadblocks with our free checklist. Address these key areas and you will maximize your engagement results and overall employee experience.
Short on time? No problem. Check out our Success Series. A dedicated Sparck partner will do the heavy lifting for you to conquer these survey hurdles and help facilitate our #BeHeard Engagement Survey.
Whatever path you decide, we're here. Our Employee Survey Toolkit, and all the juicy resources within it, will equip you to elevate your survey results!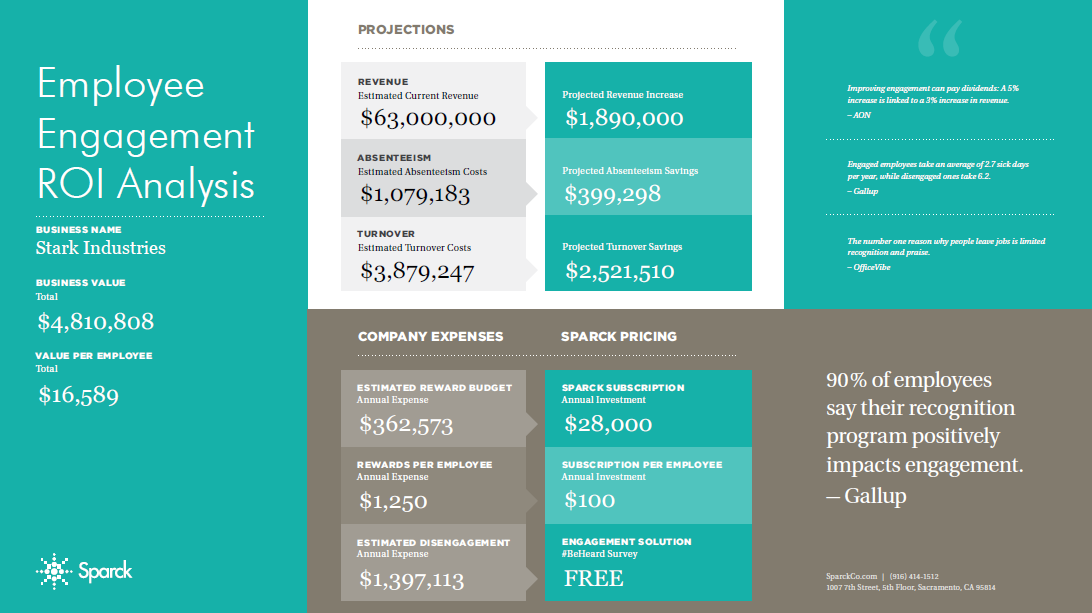 First things first, you need to get leadership buy-in to launch and act on the results. Without buy-in, most employee survey initiatives may do more harm than good.
We understand that gaining buy-in can be challenging! It's a two-part process. It begins with why it's important, and how you can achieve it!
Having a plan is critical, so we developed the Employee Engagement ROI Analysis. A researched-based tool that will help you get the support you need.
Here's how you can get buy-in with the ROI Analysis:
Employee surveys are an essential tool for increasing engagement, yet they're often misused. Without an implementation plan in place, time is most likely wasted and results fall flat.
Start by asking the right questions to build a plan that aligns with the outcomes you want to achieve:
Need a solution? Watch this video to see how easy it is to effectively implement our survey and access your
Free Employee Survey.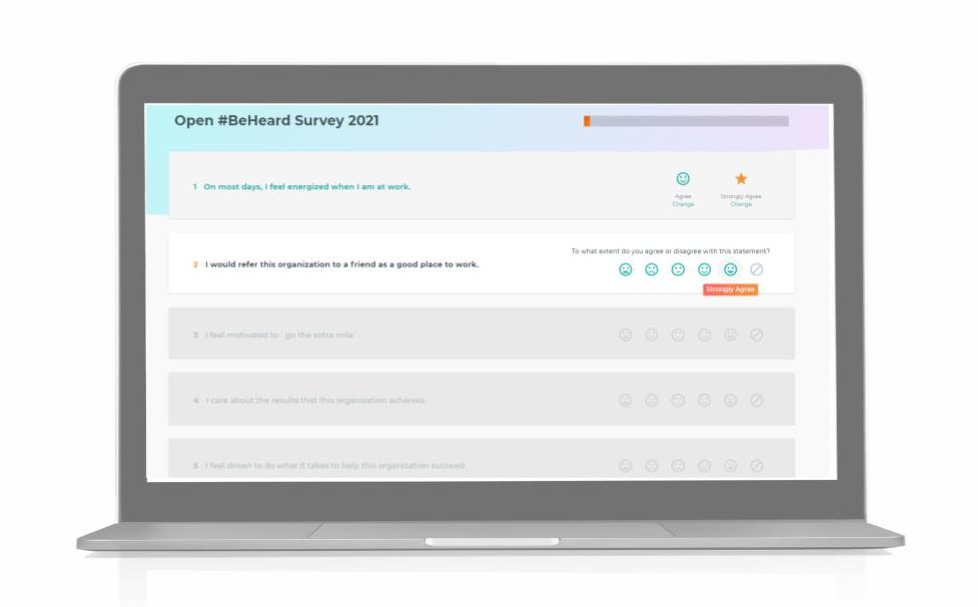 Now it's time to prepare for your survey launch!
This is a common roadblock that has the biggest impact on employee participation, which will make or break the quality of your results.
Here are a few key questions you should have answers to before you launch:
How are we introducing and marketing the survey to ignite excitement and encourage honest feedback?

Does our leadership and management team understand the purpose and importance of the survey (they hold the most influence over participation)?

How do we ensure responses are truly 100% anonymous and confidential?
When are we going to share the results with leadership, management, and employees? (Hint: set dates and promote it so everyone knows how action will be taken).
What will leadership do with the feedback? (Be specific, will you share an action plan?)
Once the results are in, don't stop there! One of the BIGGEST mistakes any organization can make is conducting a survey and then neglecting to share and

take action on the findings

.
This is a crucial time in the survey process, and should never be overlooked - even if the feedback is positive and you feel like you're in great shape.
Get started with these questions: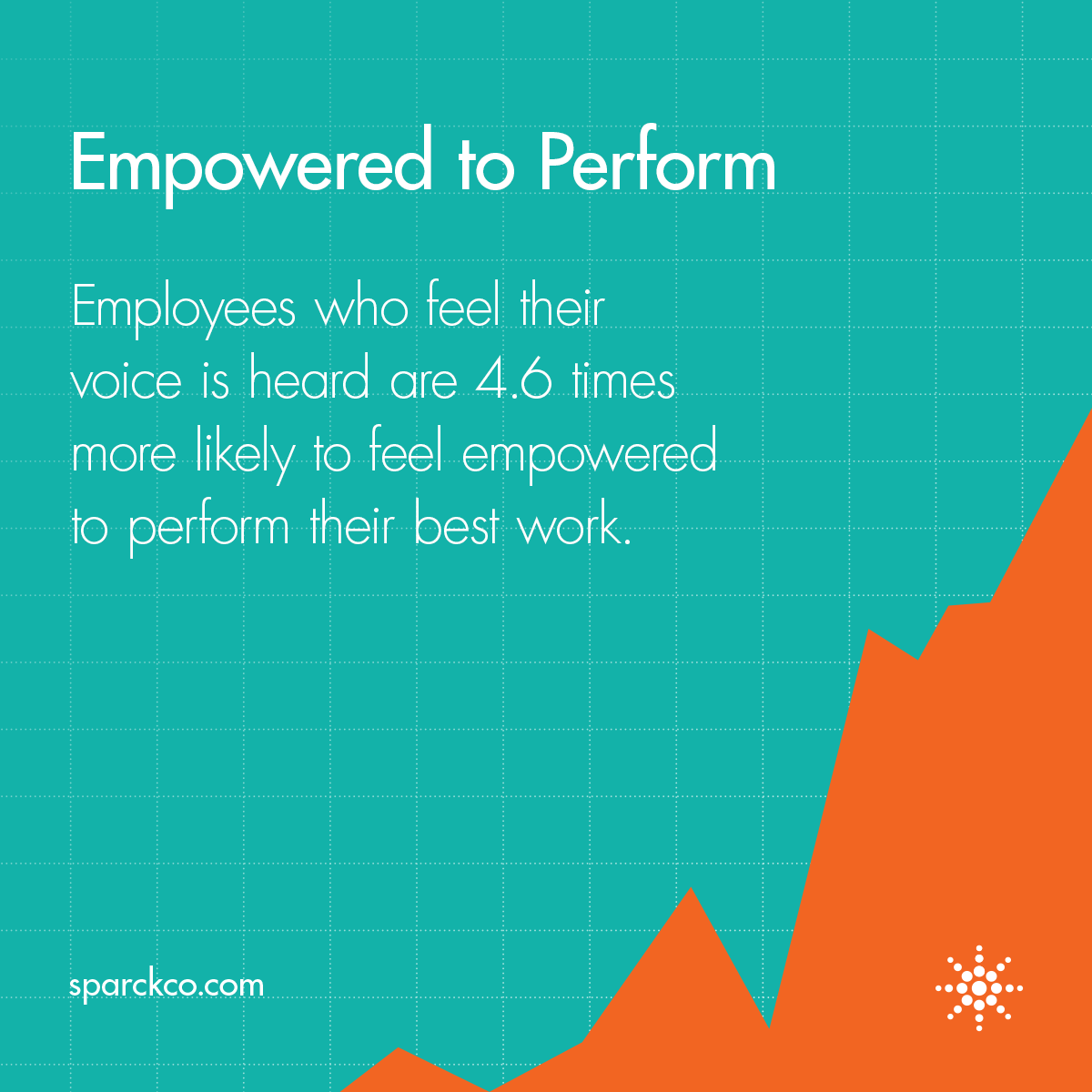 We understand that some surveys require you to comb through and understand all the data on your own. It's VERY time-consuming, we know. (That's why our #BeHeard Report does the heavy lifting for you).
But, regardless of the survey you use, employees need to know that their feedback was heard and action will be taken. This is key to elevating employee engagement and future participation!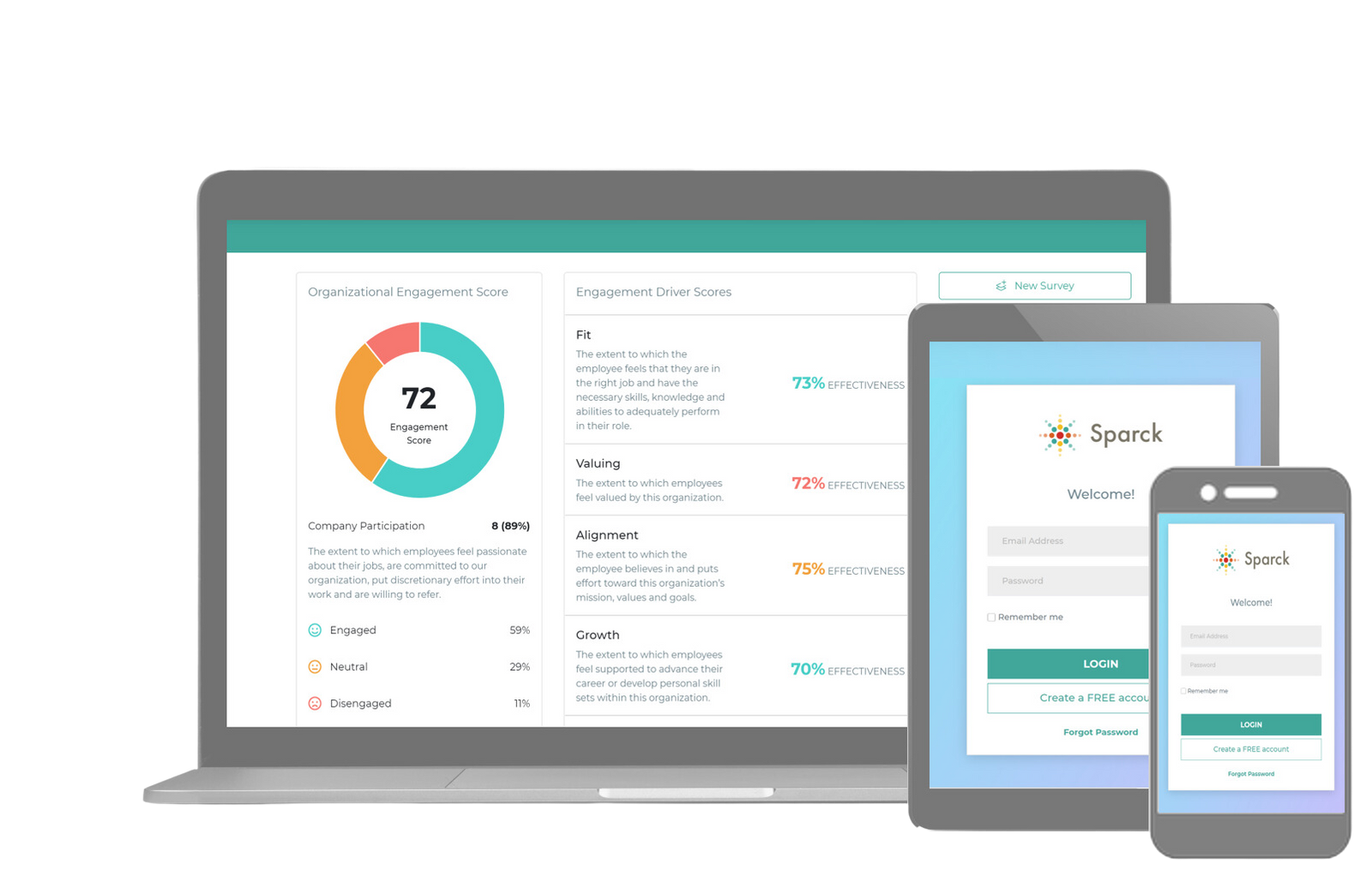 Free Employee Engagement Report
Take advantage of our research-backed engagement survey to get started in minutes. Use our statistically valid questions to gain credible insights and feel free to add your own. It's the perfect blend to capture the insights you need to elevate engagement in your unique workplace!
Hear from our #BeHeard Clients
TODD BOLLENBACH, CEO OF GNT SOLUTIONS
2019 Inc. 5000 Fastest Growing Companies
The #BeHeard Engagement Survey was an effective and actionable tool that gave us greater insight into our company culture. The report helped us break down where to invest our time and resources to get the greatest ROI while identifying our biggest strengths. It goes beyond just an engagement score, it gave our employees a confidential voice so we could really focus on their feedback to elevate their employee experience, increase productivity, and retain our top talent. I highly recommend Sparck!
BILL MCELYEA, VP OF HUMAN RESOURCES AT FLEXCARE MEDICAL STAFFING
2019 Best Place to Work Employer
At FlexCare, our company culture is really important to us because our employees are the heart of our operation. As we began to scale, Sparck's #BeHeard Survey helped us align our priorities based on our organizational effectiveness and what was most important to our employees. We were able to outline a company-wide strategy and break down the results by locations/departments while keeping employee confidentiality. This served as a great coaching tool for our managers by giving them better insight into how to lead and retain a more productive and engaged team. I highly recommend this survey. It was an easy process with actionable insights!
CURT CETARO, CEO CONNECTPOINT SEARCH GROUP
Our team partnered with Sparck to take the #BeHeard Engagement Survey to help give us a clear picture of our company culture. We know that this is one of the most competitive aspects to drive innovation in today's marketplace and it helped us cut through the noise. It was a transparent and engaging process for our team to work together to shape a more effective workplace experience by letting our employees' voices be heard. Sparck made it easy, and didn't just share the results but provided customized recommendations to put our plan into action. I highly recommend Sparck!