Uncover your employee engagement score!
In partnership with Integral Talent Systems, Sparck is able to measure how passionate employees feel about their jobs, are committed to the organization, and put discretionary effort into their work and are willing to refer. Employee engagement directly relates to productivity, revenue, absenteeism, turnover, customer satisfaction and other company metrics. In addition to your employee engagement score our survey will also cover the following areas:
Alignment
Uncover if your employees believe in and put effort towards the organizations's mission, values, and goals.
Growth
How supported employees feel to advance their career and develop personal skill sets within your organization.
Employee Turnover
Find out the likelihood employees will leave your organization within the next twelve months.
Valuing
Identify if your employees feel valued in the workplace, this is a leading driver in engagement and retention.
Fit
Do employees feel that they are in the right job and have the necessary skills, knowledge and abilities to perform
Team
Does your organization promote a team-based work style (i.e. departments or groups work well together).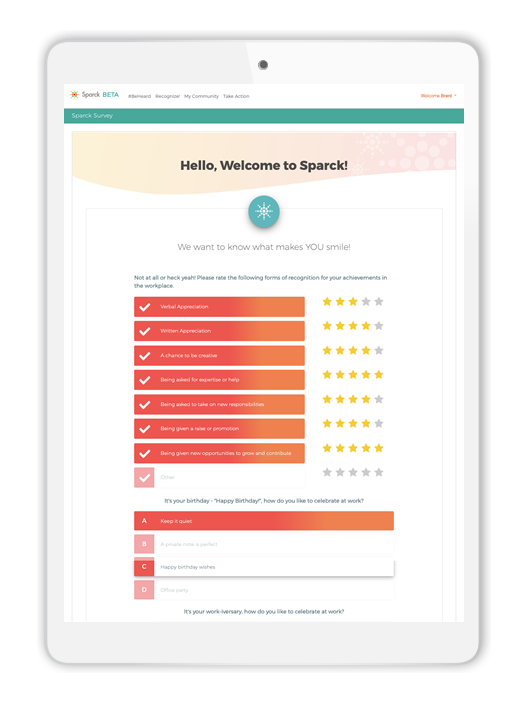 Survey Features:
Five-point likert scale
Dual rating for importance & effectiveness
Engagement score per demographic group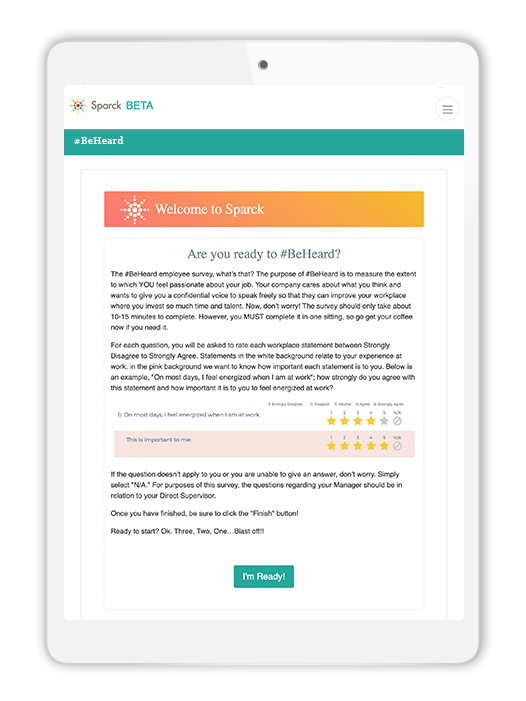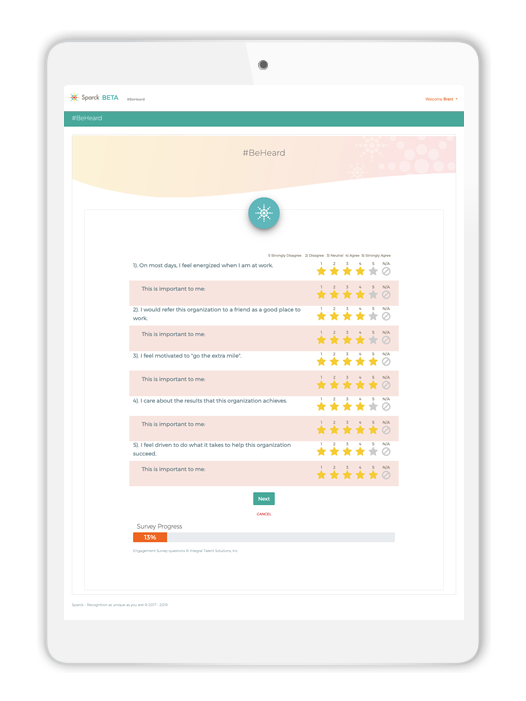 Survey Validation:
Helping employers since 1997
Developed from 10-years of research
.93 statistical reliability score for 19 items