A Personalized Solution To Ignite Your Unique Culture
This is your chance to be the organization that stands out from the competition by being the organization that cares. Choose one or all ways to get started. We designed this framework to fit your unique organizational journey.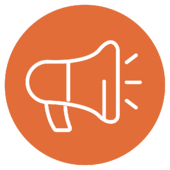 Engagement Survey
Increase Your Results
Measure how passionate and committed your employees are with our #BeHeard Engagement Survey. Give your employees a confidential voice to shape effective action plans to increase retention and productivity.
Get Your Free Engagement Report
Hear from Our Happy Clients
Our experience with this groundbreaking technology has been nothing short of transformative. Sparck has effectively engaged and motivated our team, and our ability to deploy their proprietary survey gave us unique insights into our organization which allowed us to meet our business objectives. Once we partnered with Sparck, we were named a "Best Place to Work", which allows us to not only keep the talent we have, but attract the talent we need. Ben Polley, Executive Vice President/Sacramento Regional director at Alliant Insurance Services
The #BeHeard Survey was an effective and actionable tool that gave us greater insight into our company culture. The report helped us identify our biggest strengths and it broke down where to invest our time and resources to get the greatest ROI. It goes beyond an engagement score. It gave our employees a confidential voice so we could really hear their feedback. This survey helped us take steps to elevate the employee experience, increase productivity, and retain our top talent. Todd Bollenbach, CEO of GNT Solutions (Inc. 5000 Fastest Growing Companies)
At FlexCare, our company culture is really important to us because our employees are the heart of our operation. As we began to scale, Sparck's #BeHeard Survey helped us align our priorities based on our organizational effectiveness and what was most important to our employees. We were able to outline a company-wide strategy and break down the results by locations/departments while keeping employee confidentiality. This served as a great coaching tool for our managers by giving them better insight into how to lead and retain a more productive and engaged team. I highly recommend this survey. It was an easy process with actionable insights! Bill McElyea, VP of HR at FlexCare Medical Staffing (2019 Best Place to Work Employer)
The survey's rigorous, data-driven measurement of employee engagement has helped multiple companies understand their workforce and implement the proper programs to drive engagement and performance. Jen Brown, Google
Sparck's personalized approach to recognition is what drew us to their solution. Each of our employees is unique and a one-size-fits-all approach was not conducive to retaining the diverse workplace we are leading today. The power of Sparck is that it allows you to engage on an individual basis while achieving your larger purpose. Jennifer Hureaux, HR Manager at Teledyne Technologies
Every Employee is

Uniquely

Special
Personalization at scale to increase organizational results, one unique experience at a time.