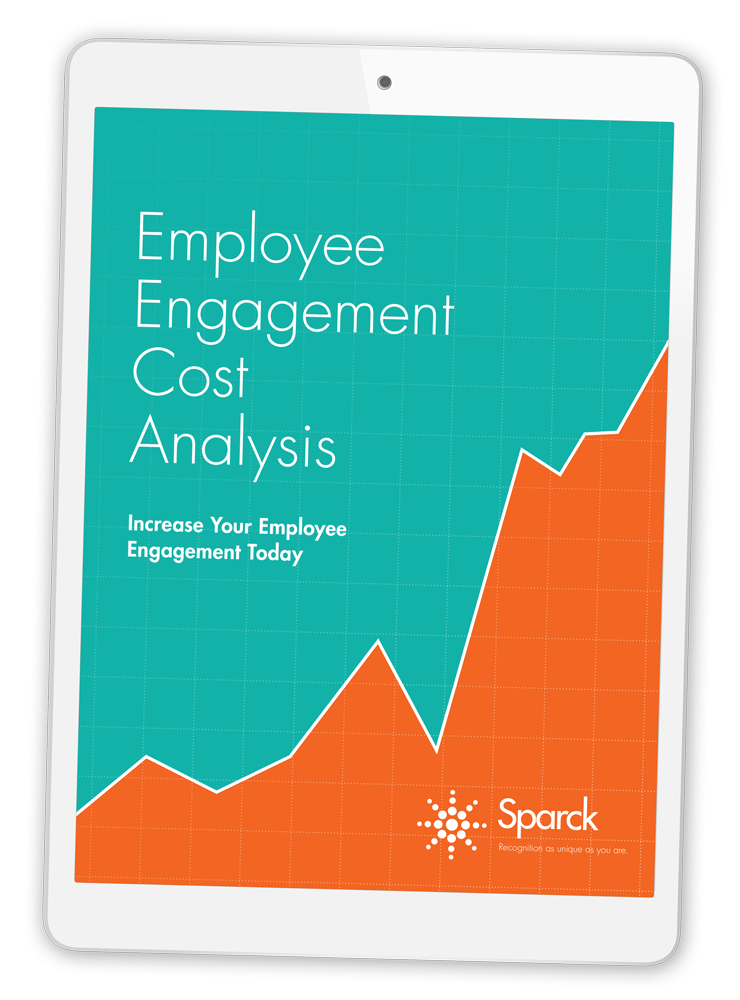 Don't wait until our launch. Get your FREE Employee Engagement Cost Analysis now!
At Sparck we are so excited about our launch that we just can't wait anymore! We're almost ready, but in the meantime we'd like to get things rolling by offering you a FREE Employee Engagement Cost Analysis. What is this you ask? An Employee Engagement Cost Analysis looks at industry specific trends and uses data such as average salary and company size to show what you're potentially leaving on the table and what an increase in employee engagement could mean for you.

Take your Employee Engagement to the next level!
In partnership with Integral Talent Systems, our Employee Engagement Survey is a predictive, online survey tool which rates the effectiveness and importance of the relevant factors that affect engagement and turnover. The Employee Engagement Survey provides a clear picture of your organization's strengths and opportunities for improving employee engagement and commitment.
Who we are.
Sparck helps companies motivate and retain great employees with our AI - driven personalized recognition and engagement platform. We equip you to personalize every employee experience at the right time, in the right way, with the right reward to make it most meaningful.
The Right Time
Real-time alerts - we won't let you miss the important recognition moments
The Right Way
People feel valued differently, we know how each person likes to be recognized
The Right Reward
One size doesn't fit all, we personalize each reward based on hobbies and interests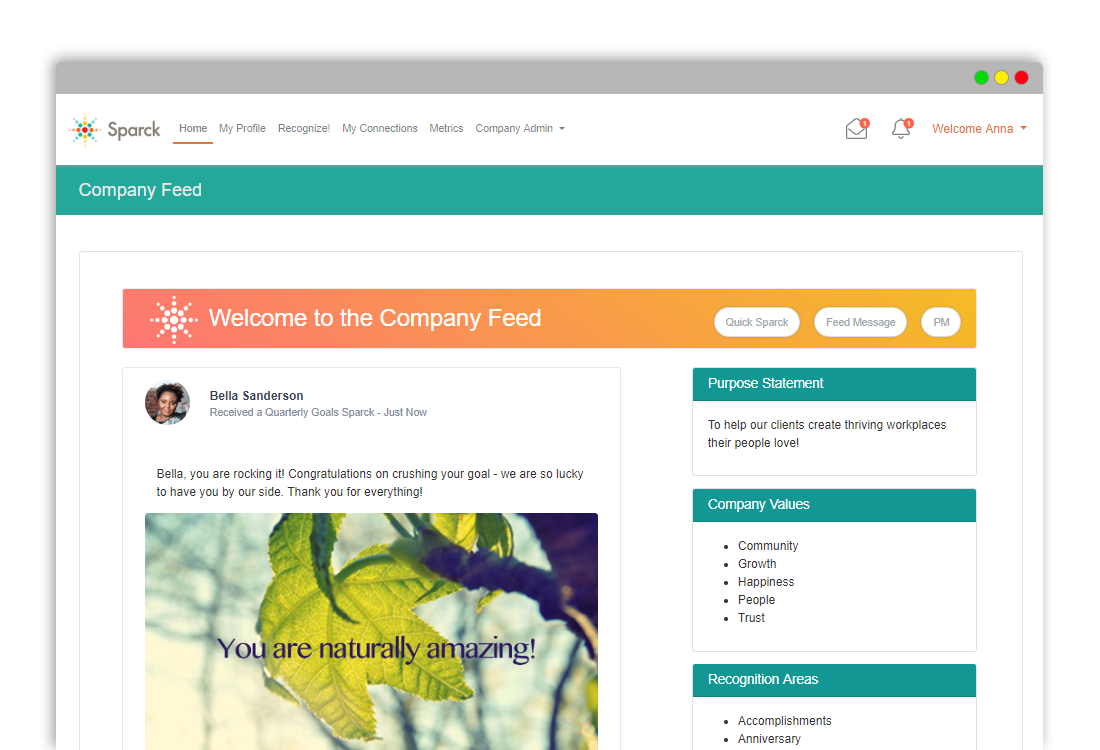 Connect Your Workplace
Easily reinforce your culture by aligning your mission, goals, and values with organizational recognition.
Increase Your Results
Track employee engagement and recognition like never before. Get real-time alerts and metrics so you never miss a beat.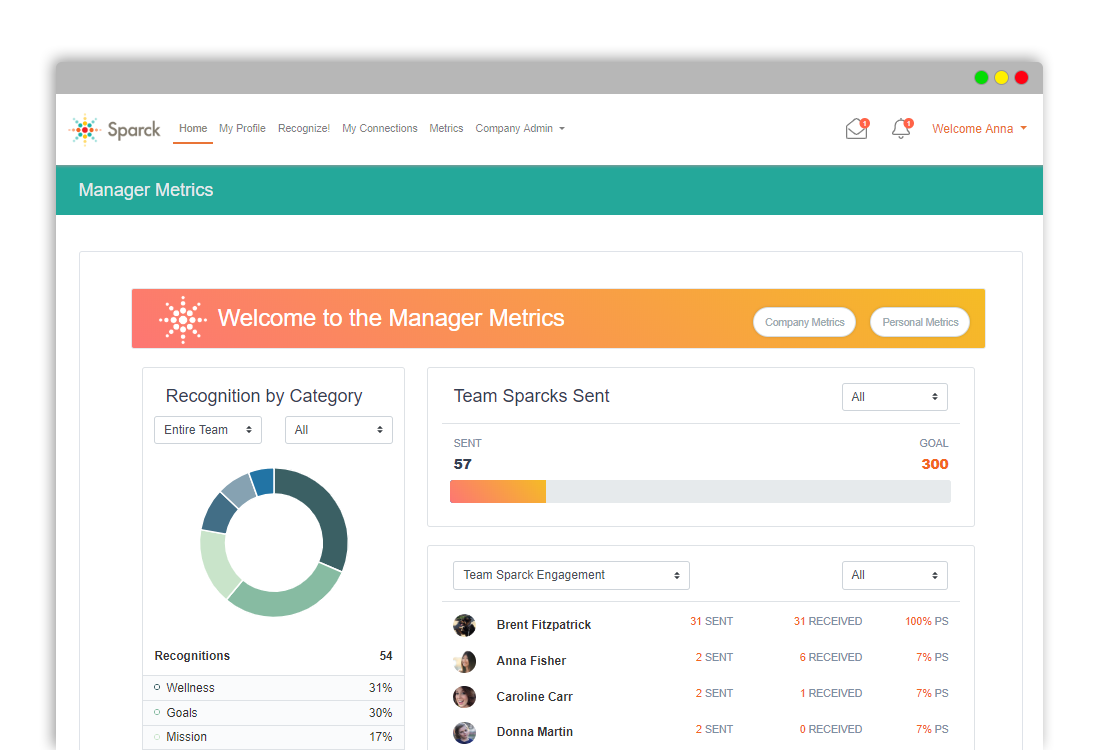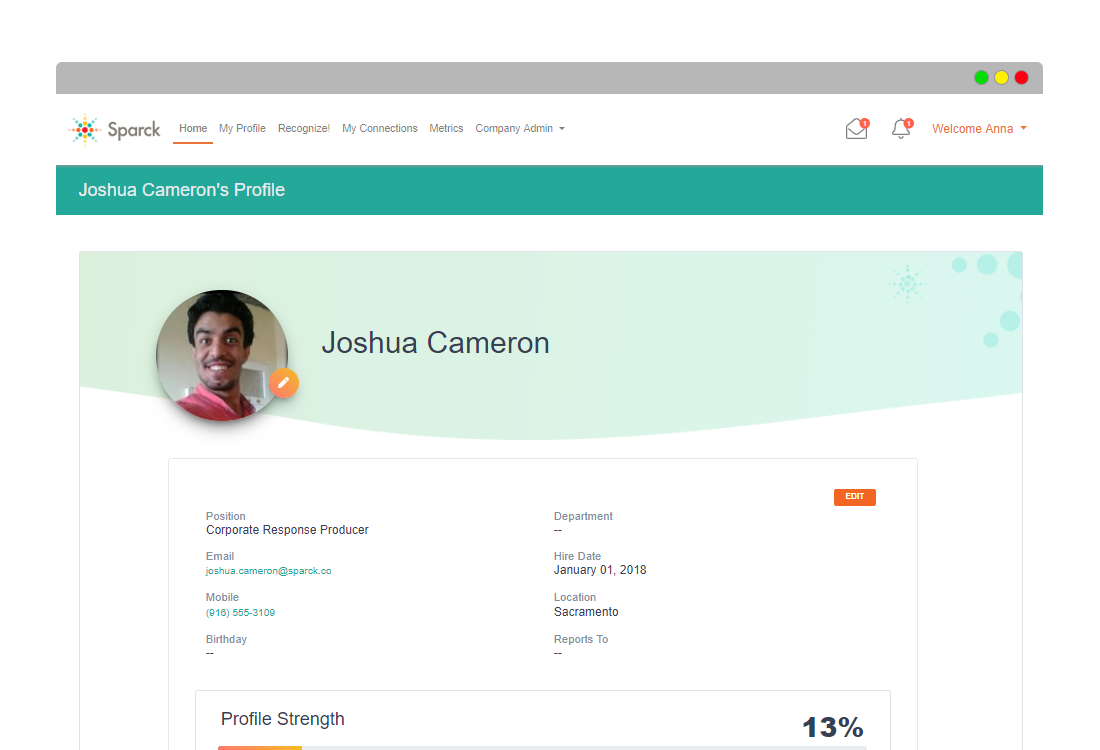 Save Your Managers Time & Money
At last, easily log, manage, and analyze engagement and recognition activity for each employee in one place.
Give Your Employees a Voice
Find out what your employee recognition preferences are with our Sparck survey.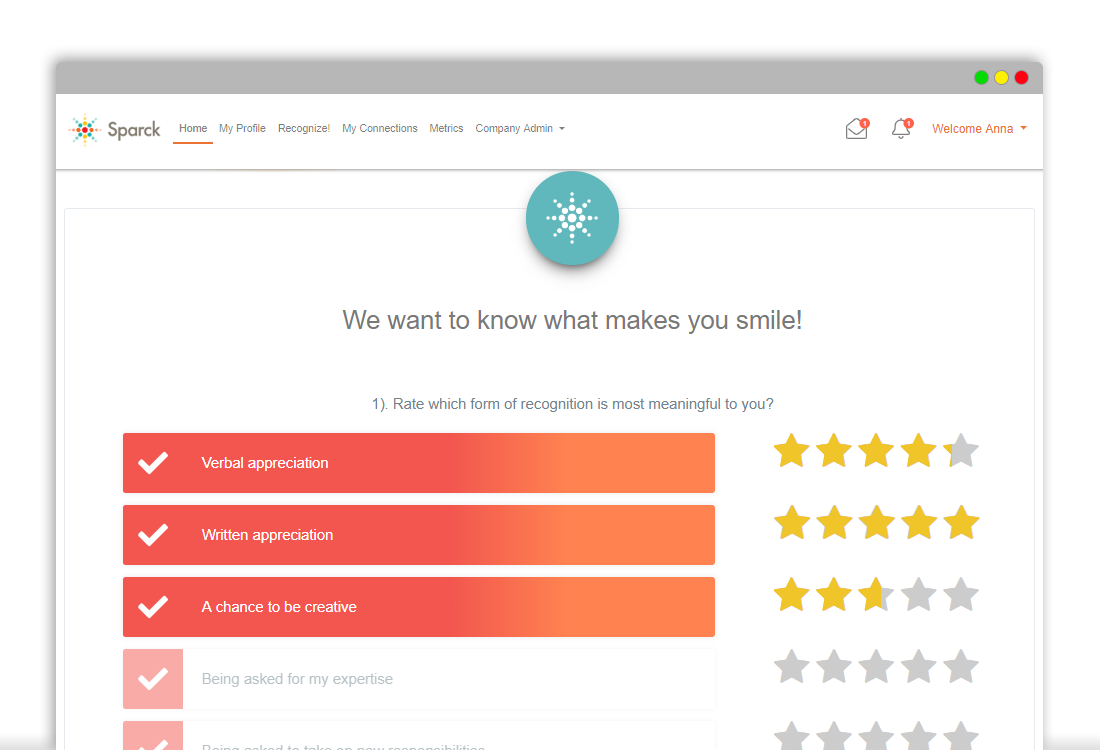 Create and manage custom recognition budgets at every level in the organization
Receive real-time alerts with personalized recognition tips for each employee
View employee workplace profiles and recognition metrics in one place
Add unique pulse survey questions to our library to get immediate employee feedback
Our Story.
We were brought together by complementary skills-sets and a shared passion to help create thriving workplaces people love. We believe the power of personalized rewards and recognition is the key to boost business outcomes and employee happiness.
With over half of U.S. employees looking for new opportunities, it's time to understand why. We know that each person is unique in how they feel valued and a one size fits all approach doesn't work with the modern workforce. Our solution equips employers with the right tools to be able to connect with each person in a way that is most meaningful to them. We needed to create a custom rewards experience that reflects how employees live, work, and communicate today.
Anna Straus
Co-Founder / CEO
Anna has a Bachelor's Degree in business management and is a certified leadership coach, trainer and speaker. She has over 15 years of business development, leadership, and talent strategy experience working with national and global clients. Anna was the recipient of the Female Founder Fellowship from Founder's Institute in San Francisco in 2018 where she was recognized as a woman with the utmost potential to become a successful technology entrepreneur.
Brent Fitzpatrick
Co-Founder / CIO
Brent has a Bachelor's Degree in Organizational Psychology and a MBA in Technology Management. He has over 20 years of development, leadership, and technical strategy experience, bridging the gap between development, business and their clients for organizations large and small.